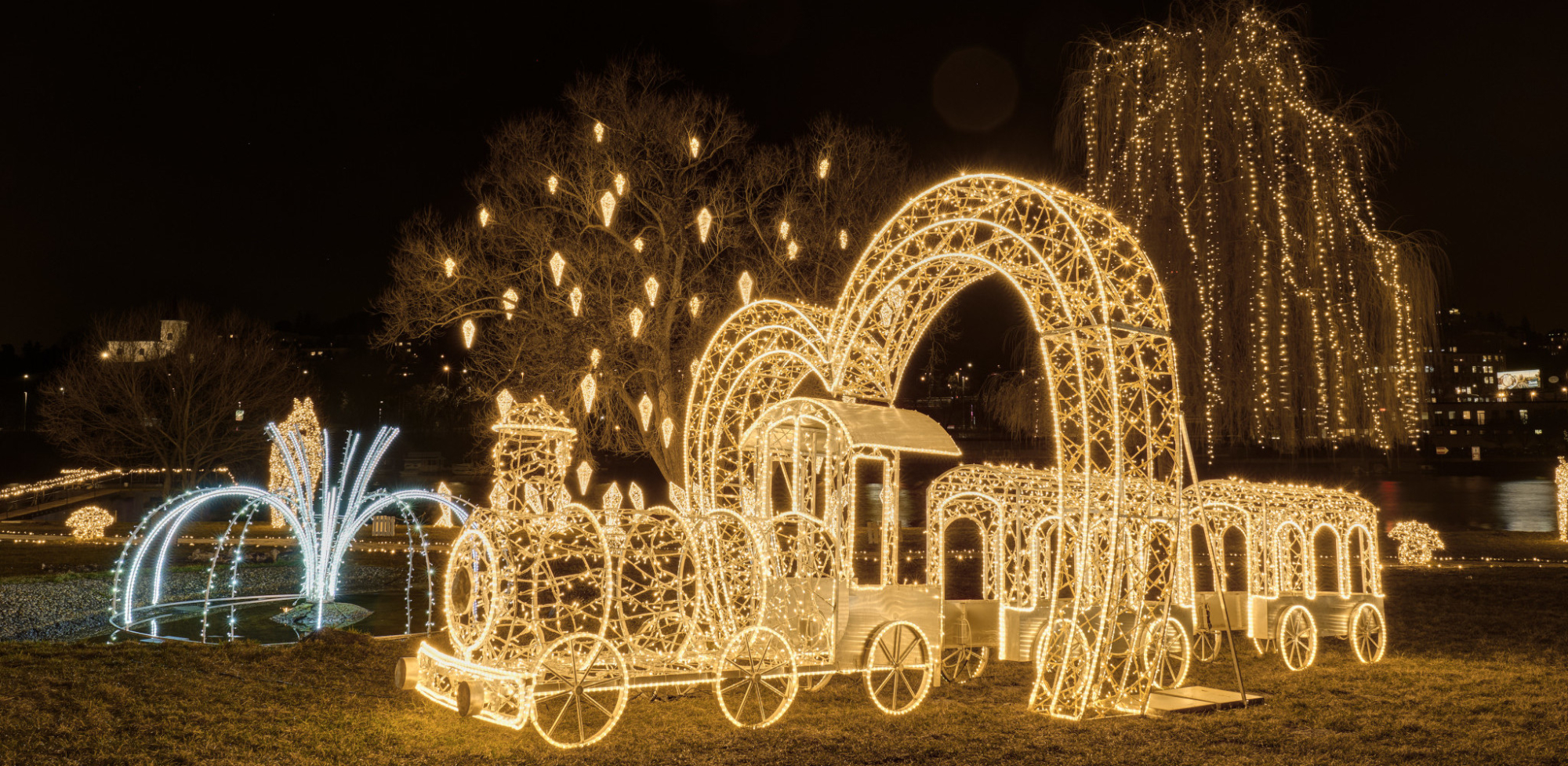 One day of operation of the light park consumes as much electricity as a washing machine!
We encounter people's opinions that the light park is not environmentally friendly because it consumes too much electricity. But we would like to refute these opinions with clear facts. The light park with four hundred thousand LEDs has an energy consumption of only 7.5 kWh. This is the same as one cycle of a regular washing machine with an energy label A. It seems incredible, but you have to realize that LED technology has made a huge leap in energy saving. After all, four hundred thousand LEDs are equivalent to 75 classic 100 watt light bulbs that were commonly used before.
Our goal is to protect the planet as much as possible. That's why we only use modern, low-energy LED technologies. The most expensive part of setting up a light park is the production of light sculptures and decorations. At DECOLED, 30 employees worked for a total of 1184 working hours on the production of decorations. You too can have a piece of our work at home. Just visit www.decoled.cz, where you will find everything for your perfect Christmas.
Did you know that we have a higher cost for water in the visitor toilets than for electricity? Let's show a few more comparisons from everyday life.
An hour of operation of the light park consumes the same energy as an hour of cooking on an electric stove. Our park has the same energy consumption as three kettles or five regular domestic coffee machines.
But it's not just about electricity. DECOLED, an operator of light parks in the Czech Republic and abroad, invested millions of crowns in 2023 in new large-scale 3D printing technology using recycled plastic waste. Our goal is to gradually replace production with this technology, which does not produce new materials, but processes existing ones through recycling.
Our goal is to make public space a more welcoming place and to be responsible for the environment and future generations. We appreciate that we can work on this together.
Your DECOLED team