Opening Hours
Fri - Sat - Sun
16:00 - 21:00
Location of the Exhibition
Zum Sonnenlandpark 1
09244 Lichtenau, Germany
Buy Tickets
Online tickets at cheaper prices and without waiting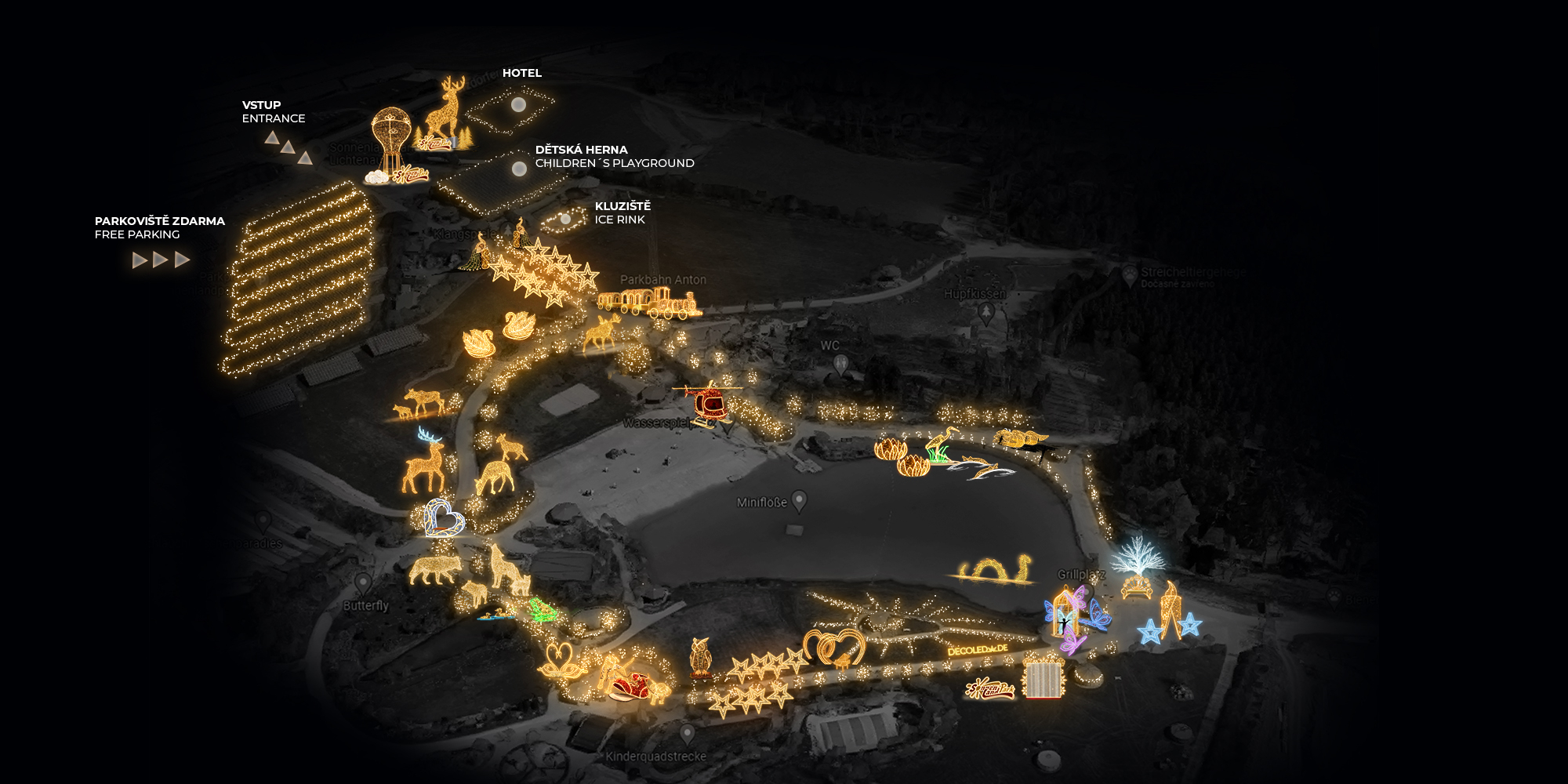 "The Lights Tell..." Sonnenlandpark, Lichtenau
Together with our German partners, we have prepared a wonderful light park for you in the breathtaking scenery of the natural amusement park Sonnenlandpark near the city of Chemnitz, only 60 km beyond the Czech border. In addition to the "Lights Tell" light exhibition, you can also visit the wonderful forest zoo. There is also a children's section with creative workshops and other great entertainment.
We recommend combining it with a visit to nearby Dresden, which has some of the most beautiful Christmas markets in Europe.
In the park you will find dozens of breathtaking light sculptures and installations. The dominant feature of the park is a 9-meter-tall luminous deer, whose body is illuminated by 5,400 LED bulbs. The biggest light sculpture is a 14 meter long sand worm! It is possible to enter the worm's guts and experience its glowing body made up of an incredible 84 thousand LED bulbs!
Did you know that the 400,000 lights in our park use the most modern LED technology to consume less electricity than a regular washing machine with an energy label A? We approach the planet and energy sources with maximum responsibility.
Tickets can only be purchased on the spot. Part of the park is a hotel facility where accommodation can be booked.
We look forward to you!
Your team, The lights tell… Sonnenlandpark, Lichtenau.
Tickets
Tickets can only be purchased on the spot.