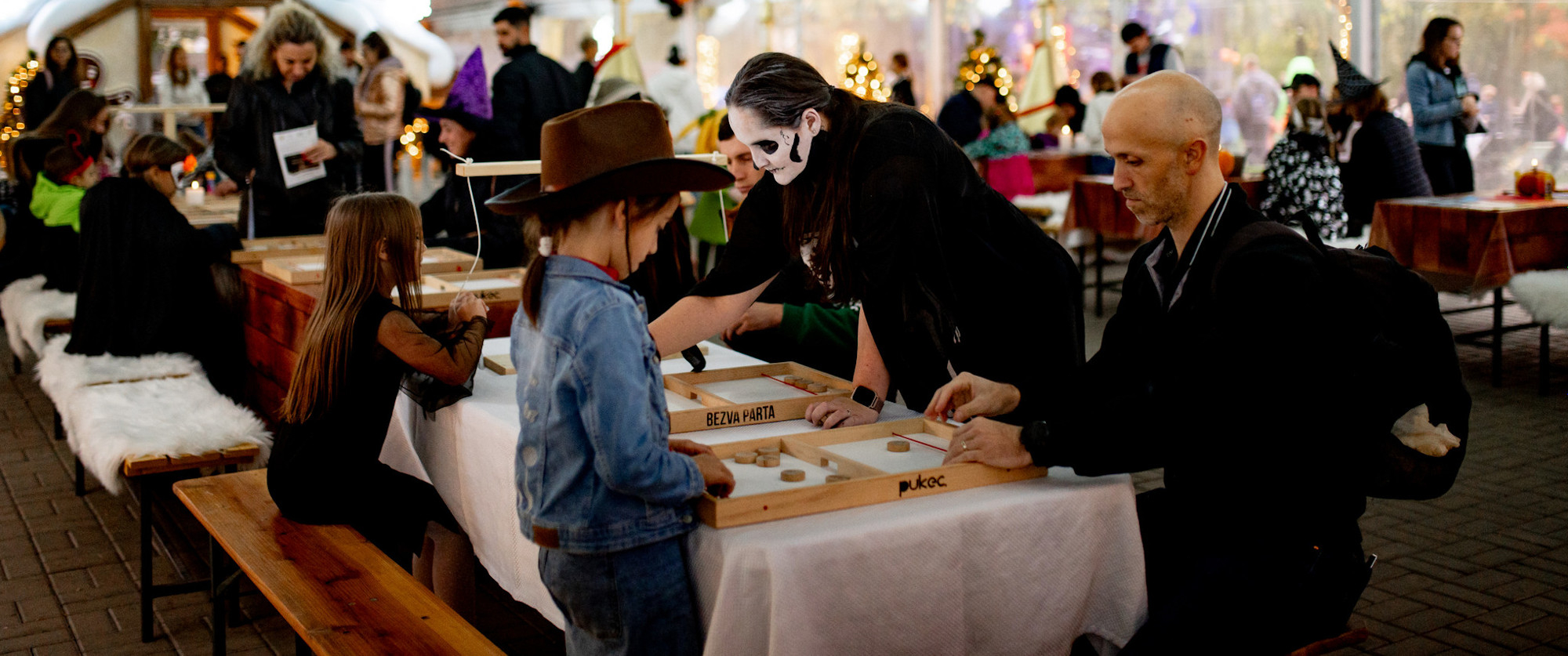 Christmas is a time of joy, sharing and creativity, and our theme parks are full of surprises for the whole family. For the youngest visitors, we have prepared a very special corner full of Christmas inspiration and creativity - a children's creative workshop! This year, we decided to expand our offer for children and bring them experiences that they will remember long after the Christmas holidays.
Christmas creative paradise
A closed tent at the end of the park's exposition hides a space where children can immerse themselves in the world of art and creativity. In the children's creative workshop, they have the opportunity to express their imagination through painting, making Christmas decorations and creating original gifts for their loved ones. Animators provide inspiration and help children create their own Christmas miracles. In addition, it is possible to have pictures painted on the face, which always brings a smile to the children's faces.
Contests, games and hours of fun
There is also interactive entertainment in the children's section of the park. Professional animators take care of a wide variety of games, competitions and activities that develop children's creativity and enjoy spending time together. Every hour there is a special program full of dances, competitions and games, which brings an endless wind of fun to the children's corner of the park.
Convenience for parents
We believe that happy children mean happy parents. That's why we are there, we also provide comfort for adults. In the nearby bar, parents can relax, have a meal and a favorite drink while their little creators discover the world of Christmas art.
Christmas gifts, lights and decorations
In addition, our visitors have the opportunity to buy Christmas decorations and lights right on the spot. This shop is full of inspiration for the Christmas atmosphere of the home. The store is equipped with products from the Czech company DECOLED, which produced all the beautiful light decorations in the park and is behind the entire project Lights tell...
Free activities:
Animation program - fun competitions, movement games, jumping in sacks, throwing rings, tug of war, etc. led by the Animator
Thematic coloring books that change according to the season/event
Folding origami from colored papers
Possibility of free drawing
Non-traditional board games Pukec, Swing ring
A collective activity in the form of a balancing maze for the whole family
Paid activities:
Face painting (90 CZK)
Airbrush tattoo (90 CZK)
Painting on wooden ornaments. Decorations can be purchased at the Decoled store at the entrance to the children's workshops (smaller decorations CZK 40, larger ones CZK 70)
We look forward to you!
We believe that our children's creative workshops and fun activities for children will create Christmas experiences that will be filled with laughter, joy and creativity. Come with the whole family and let's celebrate the magic of the Christmas holidays together!